Recipes
From hotcakes to snow candy, recreate the delicious frontier foods from Laura Ingalls Wilder's classic stories!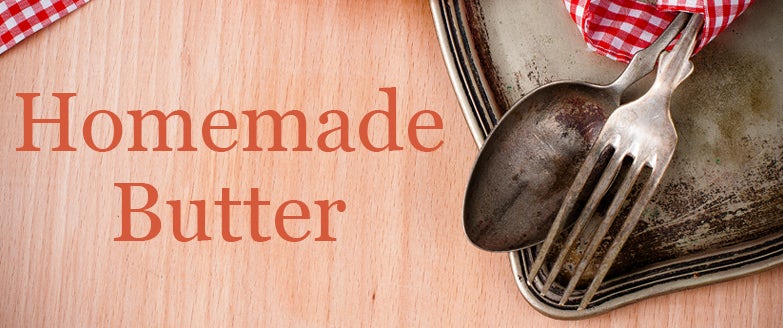 "Ma used to say: Wash on Monday, Iron on Tuesday, Mend on Wednesday, Churn on Thursday, Clean and Friday, Bake on Saturday, Rest on Sunday. Laura liked the churning and the baking days best of all the week." – Little House in the Big Woods
Homemade Butter
Now you can make homemade butter, too!
You will need:
1 Pint heavy cream
Slotted spoon
Quart-size jar with a tight-fitting lid
Tea towel
1. Pour the cream into the jar. Screw the lid on.
2. Shake the jar until the cream thickens and starts to form a ball of butter. This may take a while, so keep shaking!
3. Scoop the butter out of the jar with the slotted spoon, and drain it on a tea towel.
4. Squeeze the butter inside the towel to get the remaining liquid out.
5. Form the butter ball into a pretty shape, put it on a plate, and chill in the refrigerator until you're ready to use it.
Enjoy!